Saturday, April 4th, 2009
do you remember making cut-out snowflakes, and strings of paper peolple all holding hands? maybe you had one of those gorgeous paper dolls which you could dress with paper clothes by folding the tabs over it's body? my mum has always had one (a little nurse with rosy cheeks) i remember being allowed to play with her sometimes when i was little, and it was always a very special treat!
this photo has brought all that back: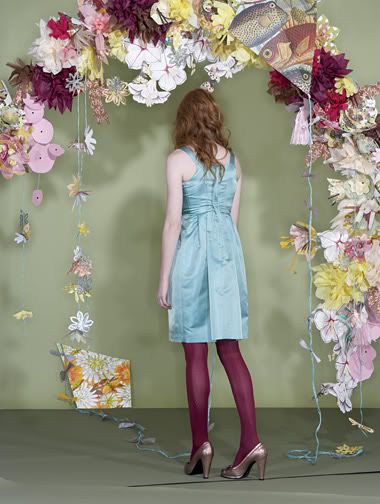 photo by rebecca thuss
it makes me want to have a paper party, with garlands of paper flowers, a competition to see who can make the best paper hat, and all kinds of other paper-related crafts and games… what fun!